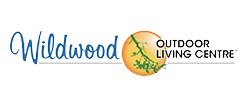 Why Bullfrog Spas?
Personalized. Powerful. Reliable. Efficient.
Relieve your pain, soak away your stress, and reconnect with your loved ones in a Bullfrog Spas® premium hot tub.
Choose Your Own Jet Massages
The Bullfrog Spas JetPak Therapy System™ includes up to 18 unique and interchangeable JetPak® massages to choose from so you can personalize your hot tub experience. Select your preferred massages, place them in your favorite seats, move them from seat to seat whenever you like, and upgrade with a new JetPak at any time.
The Bullfrog Spas Difference:
Personalized.
PERSONALIZED, INTER-CHANGEABLE MASSAGES. The JetPak Therapy System™ allows you to select between up to 18 unique JetPak massages, place the JetPak in your favorite seat, and interchange it at any time.
Powerful.
POWERFUL HYDRO-THERAPY. Bullfrog Spas are built with up to 90% less plumbing than conventional spas, less energy is needed to pump the water to the jets, meaning a more powerful massage experience for you.
Reliable.
RELIABLE ENGINEERING. With the EnduraFrame™ and EnduraBase™, your Bullfrog Spa will reliably support thousands of pounds of water. In addition, your base and and frame is built without wood or metal so it will never rot or corrode.
Efficient.
ENERGY EFFICIENT. Less plumbing, a more efficient water delivery system, full foam insulation, and a premium cover keep your spa water hot and save you money.
Hot Tub Financing
Pay for your purchase at Wildwood Nurseries Ltd. in monthly installments. 
How To Plant Fall Bulbs Planting flower bulbs in the fall is a common topic of conversation, but understanding the reasons behind it, what types of bulbs to use, when to plant them, and how to do it can be quite intricate. Don't worry - we're here to support you....
read more

info@wildwoodoutdoorliving.com
4660 Elk Lake Drive Victoria, BC V8Z 5M1
Let's Grow Together!
Our store is pet-friendly.
Please bring your leashed, furry friend with you!