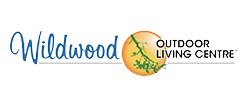 Discover our
Online Store
C.R. Plastics' outdoor furniture is comfortable, ergonomic, stylish, and made from up to 100% recycled plastic! Both ready-to-ship and pre-order products are available. All orders are shipped from our location in Victoria, BC.  
Beautifully contoured slats, custom molded arms and molded radius slats make CR Plastics Products the best fit & finish on the market. All furniture is heavy, durable, and can withstand all weather conditions.
Enhance your outdoor dining experience with the CR Plastics collection of tables! From outdoor dining tables with matching chairs to cocktail & end tables to complement love seats and lounge chairs.
Find a selection of accessories including CR Plastics amazing self-wicking, marine-grade cushions that are resistant to sun, salt, rain, mildew, and mold. UV-grade stitching with integrated zippers provides strength with longevity.
CR Plastics has engineered the ultimate comfort in outdoor seating – their contoured and ergonomic designs stand the test of time and allow for endless comfort. Guaranteed to never rot, crack, or splint.
Kick up your heels, and your comfort level, by adding a footrest to your favourite CR Plastics chair. This addition to your collection is made from the same durable plastic.
Sustainable & Eco-Friendly
In 1994, Jamie Bailey, co-owner and co-founder of CR Plastics Products Inc., started manufacturing recycled plastic furniture. His goal was to make a product that would provide the look and warmth of wood, without the typical shortcomings associated with maintaining wood furniture. The process discovered, improved & customized by Jamie, produces a unique plastic lumber that won't splint or crack. This creates a superior fit and finish, including a beautiful textured-look similar to the grain of wood, and smooth rounded edges for enhanced comfort. With an added automotive-grade, UV stabilizer, each piece is guaranteed to maintain its beautiful colour for years, without the need of staining or painting.
Since perfecting the comfort and design of the Adirondack chairs, CR Plastics has expanded their furniture into five distinct lines. The Generation Line offers timeless designs modeled after the classic Adirondack look. The St. Tropez line offers fresh options for the urban outdoors with its stunning, contemporary look. The Stratford Deep Seating Collection is extremely comfortable and stylish with its unique finish and weather-proof Sunbrella fabric cushions. The island inspired Bay Breeze Coastal Collection has sturdy horizontal back slats with sleek new curved extrusions that define this bold new look. Last but not least, their new Harvest collection blends both traditional and contemporary elements. This collection seats 6-8 people comfortably. The beautiful woodgrain recycled plastic cross-beam is made with improved stability and durability in mind.
With a multitude of options for everything from outdoor dining to casual seating, CR Plastics makes something for everyone!
How To Plant Fall Bulbs Planting flower bulbs in the fall is a common topic of conversation, but understanding the reasons behind it, what types of bulbs to use, when to plant them, and how to do it can be quite intricate. Don't worry - we're here to support you....
read more

info@wildwoodoutdoorliving.com
4660 Elk Lake Drive Victoria, BC V8Z 5M1
Let's Grow Together!
Our store is pet-friendly.
Please bring your leashed, furry friend with you!