Exclusive to the Wildwood Outdoor Living Centre!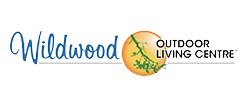 Why Beachcomber?
Let us help you choose the hot tub you need.
We're lucky to have such great Beachcomber Hot Tub customers.
 
Leading-edge Innovation & Technology

Beachcomber began as a family business in 1978 in Surrey, B.C. and has grown to become a leading manufacturer of quality hot tubs. Since day one, Beachcomber has focused on building the finest quality and best value hot tub. They have a customer satisfaction rating of 98.4%, proving that these tubs are designed with the customer in mind.
There are five keywords that are important to the Beachcomber brand:

Affordable.
A Beachcomber hot tub is affordable. There is a spa for every shape and size of person, for every budget and every desire. With 20 different models to choose from, in every price range, you never have to worry about the price. Rest assured that no matter which model you purchase, you get the same finest quality and Guarantee. This applies to every model made – right from the top, executive 750 SLB fully loaded model, down to the round 321 traditional model.
For the cost of a poorly constructed hot tub, you would pay much more over that 5 years of product life, versus a high quality product. The longer it lasts, the less it costs you. Beachcomber's 15 models are all built with the same high quality that makes them last many years, giving you more value for your money.
Reliable.
Your Beachcomber should be there for you. Your Beachcomber should stand the test of time, and not cause you problems. The average industry spa lasts about 5 years before being thrown out or even abandoned. Clearly, a poor quality spa will cost you many more times as much to replace during the single lifespan of one Beachcomber Hot Tub. The dependability and energy efficiency of a Beachcomber far outweighs purchasing a lower quality brand at the same price, or even at a lower cost.
Modern.
A modern, simple design brings a sense of satisfaction; a feeling of worth. A product that is exquisitely well-designed brings perfect harmony in its intended use. This beauty puts the theory of modern design into practice. A Beachcomber is more than just a modern and beautiful design; it is a place that is built with honest form to maximize comfort, without unwanted glitz or gimmicks. Knowing that this beauty resides in solid, well-built construction brings a pride of ownership for life. A modern, well-built Beachcomber Hot Tub is ready for those moonlit evenings, for you to enjoy warm, swirling waters with the people you love.
Durable.
High quality hot tub construction and a Zero defect approach in quality control are critical pieces of Beachcombers company philosophy. There are countless Beachcomber Hot Tubs around the world that are 20 years old, and more. Hand-building the finest quality hot tub and spa product is best to have 100% satisfied customers. Beachcomber's 98.4% referral rating proves that building in quality is best! Their high level of integrity and focus on quality is unmatched in the spa industry. We share this innovative and exclusive Guarantee with our customers, knowing that we are making a difference in our customer's lives, with the finest quality.
Economical.
A Beachcomber Hot Tub is inexpensive to run. It can cost you less each month than a trip to the movies or a dinner out – in fact, a Beachcomber is on average, 33% more efficient than a competitor's spas. And you can enjoy this energy-efficient, fine quality 'home health appliance' for the next 20 – 25 years or more. We truly believe it's worth it to have a place where you can connect with the people you love, improve your level of health and wellness with hot water therapy, and to have a special spot to escape from the stress and tension of daily life.
Hot Tub Financing
Pay for your purchase at Wildwood Nurseries Ltd. in monthly installments. 
How To Plant Fall Bulbs Planting flower bulbs in the fall is a common topic of conversation, but understanding the reasons behind it, what types of bulbs to use, when to plant them, and how to do it can be quite intricate. Don't worry - we're here to support you....
read more

info@wildwoodoutdoorliving.com
4660 Elk Lake Drive Victoria, BC V8Z 5M1
Let's Grow Together!
Our store is pet-friendly.
Please bring your leashed, furry friend with you!