Designed and manufactured by Twin Eagles
Delta Heat Freestanding Grills
A Delta Heat Premier Grill on a base brings a touch of outdoor lifestyle to any patio or deck. These grill bases are designed with utility and longevity in mind. Make the most of your outdoor space with one of these three models.
Delta Heat Built-In Premium Grills
The right features, exceptional performance and longevity are at the forefront of all Delta Heat products. Build your outdoor kitchen featuring stylish & sleek Delta Heat built-in grills & accessories.
Delta Heat Premium Grills
Delta Heat BBQ's are engineered, designed and manufactured by the industry leading premium grill and outdoor kitchen equipment experts – Twin Eagles, Inc.
Made in the U.S.A, Delta Heat provides creative design, innovative engineering, precision manufacturing, and impeccable quality control – all under one roof!
Delta Heat develops, from design prototyping to testing to final production, gas grills and outdoor kitchen accessories at their state-of-the-art company owned facility in Cerritos, California. The Delta Heat family consists of passionate, highly trained designers, engineers and skilled craftsmen bringing you exquisite products.
Whether you're looking for a freestanding gas grill, or to build and entire outdoor kitchen, Delta Heat is a trusted brand that is guaranteed to bring you quality barbecue products for years to come. Delta Heat grills come in a variety of sizes and have multiple additional features. Great for the BBQ enthusiast, you can customize your ideal grill with Delta Heat products. The Wildwood Outdoor Living Centre is your one stop shop for all your outdoor living needs. Come on down to our showroom at 4660 Elk Lake Drive in Victoria BC to shop Delta Heat products.
Delta Heat Grill Functions
18 Gauge Stainless Steel U-Burners
Direct Heat & Ceramic Radiant Grilling System
Stainless Steel Cooking Grates
9V Electronic Ignition
Infrared Rotisserie Burner (Rotisserie models only)
Sear Zone (Sear Zone Models only)
Additional Grill Features
304 Stainless Steel
Welded Construction
Double Lined Hood
Warming / Cooking Rack
LED Control Panel Lights
Decorative blue lights illuminate the control knobs turning your grill into the main attraction, even when not in use.
Interior Halogen Lights
Halogen lights illuminate the cooking surface. Advantageous for the evening barbecue, eliminating the need for external lights that may disrupt the ambiance of your gathering.
Mirror Polished Accents
The exquisite hi-polished accents add luxurious refinements to your grill and accessories.
Temperature Gauge
Stylishly integrated and perfectly positioned to indicate the temperature of the convected head during closed lid cooking.
Check out our wild deals. Launching at 4:30 Pacific Time We have a new daily deal once a week from all week Thursday 4:30 to Friday 4:30
We've also got two other deals running every week from Thursday to Thursday. Sign up for our newsletter to be reminded of these great deals!
read more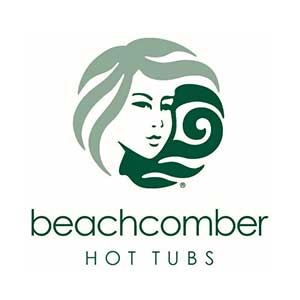 info@wildwoodoutdoorliving.com
4660 Elk Lake Drive Victoria, BC V8Z 5M1
Open 9:30 AM - 5:00 PM Every Day
Let's Grow Together!
Our store is pet-friendly.
Please bring your leashed, furry friend with you!